RE2MemoEditor

Creator:

Leo2236

Works With:

Resident Evil 2 (PC)
Bio:
Re2MemoEditor is a Resident Evil 2 memo editor created by modder Leo2236. It allows the user to modify RE2 file/memo data located in the COMMON/FILE directory.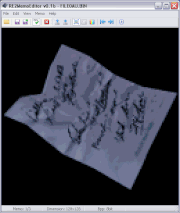 History:
Leo released RE2ME on March 20th 2014.
Links:
Official RE2ME Topic and release thread: http://z4.invisionfree.com/Resident_Evil_1_2_3/index.php?showtopic=2898
Ad blocker interference detected!
Wikia is a free-to-use site that makes money from advertising. We have a modified experience for viewers using ad blockers

Wikia is not accessible if you've made further modifications. Remove the custom ad blocker rule(s) and the page will load as expected.